Home Interiors Company People's home is the place where they return to at the end of a long day and feel the most at ease and contented. The goal of interior design is to improve the functionality of a given area while also satisfying the client's aesthetic preferences.
Interior design's ultimate objective is to enhance the comfort of a room's occupants by strategic use of the space within. So doing the right design for your home is essential. Or else it might make you feel disturbed. To get the perfect home interior design for you, you should seek help from a professional interior design company.
When you're doing your home interior first decide which kind of interior design would you like to have for your home. Our elder members mostly like traditional interior design. In that case, the furniture is made of heavy wood. Some like minimalist design. For that reason, they prefer light and modern designed furniture for their home. Whatever your choice is, cubic Interior design is always there to guide you to get the best of your imagination. We have skilled and dedicated designers who are experienced in designing home interiors. If you are in search of a professional home interiors company, you are at the right place!
Home Remodeling
Do you want a little change in your home? Or need remodeling your backdated kitchen? Sometimes maybe you just need a change of your flooring to match your taste. Or you are in need of more space. Maybe it can be electrical or plumbing work. Adding lighting at home, changing furniture, doing wall painting anything could be included in home remodeling.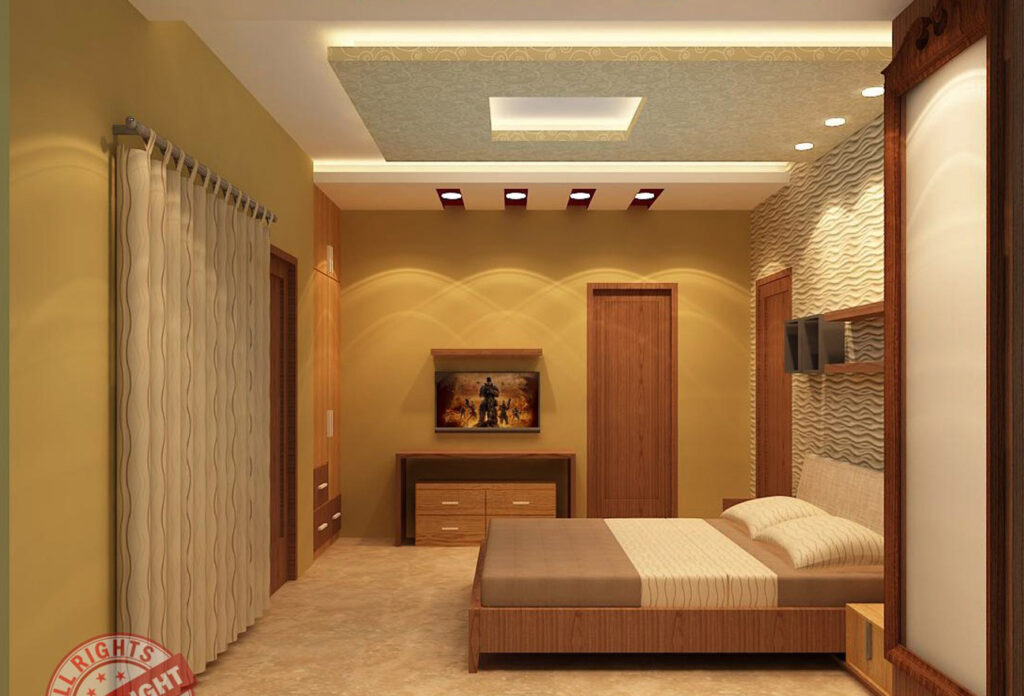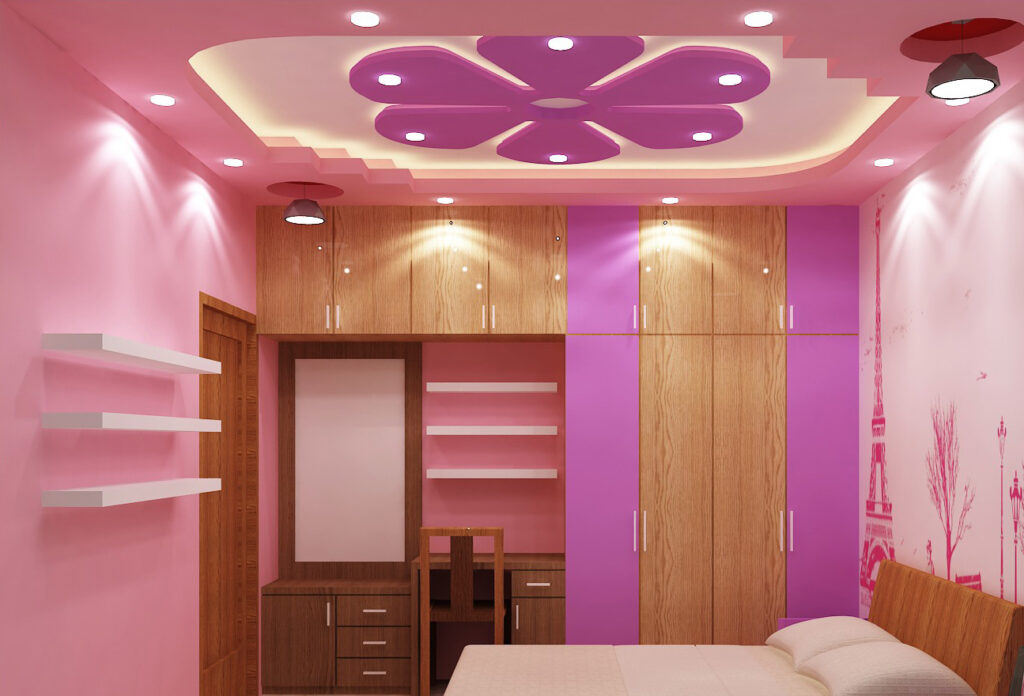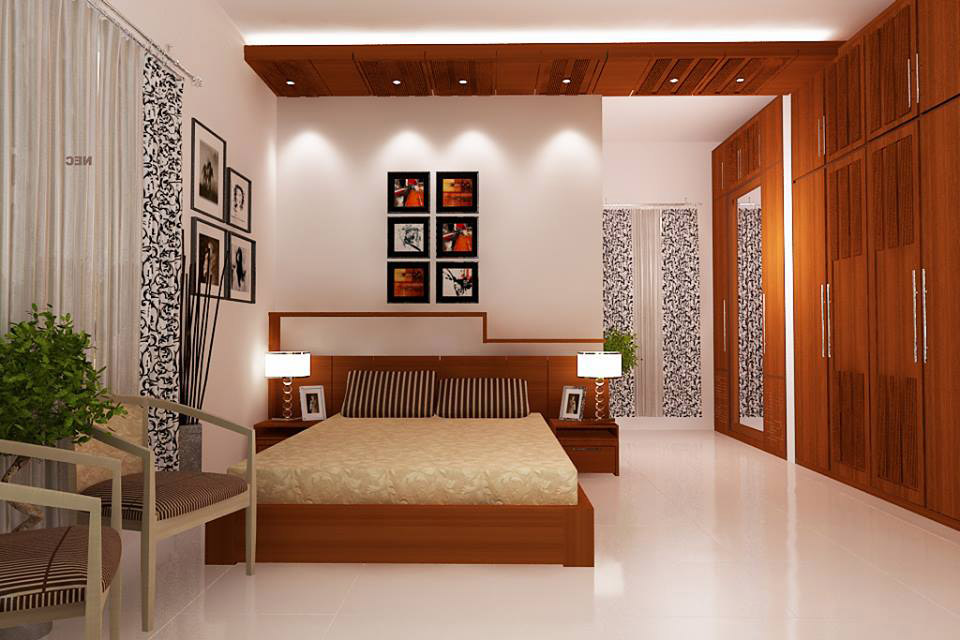 Home remodeling is a necessity for making a change in the home or updating it. It's a fantastic chance to increase its energy efficiency and cut down on your monthly power costs. Improvements such as new light fixtures and high-end washers and dryers can make a world of difference. The basement's temperature could likewise be better managed by insulating the walls.
Cubic is always ready to work well with people to anyone in need of home improvement services such as remodeling and refurbishment.
What we do
Cubic interior design is an internationally recognized interior farm in Bangladesh. We do residential interior design, and commercial interior design such as hospitality, fitness center, retail stores, healthcare, hospitals, schools, office spaces, community centers, restaurants, garments, or buying house interiors.
Why should hire a professional home interiors company?
When doing home interiors company there is a lot of work to do. From space planning to design and implement all the work. It's not possible to do all the work perfectly with an unprofessional hand. On the other hand, there is a chance to spend your money on those things that you are not in need of. Sourcing the exact material that you want in your home interior is the hardest thing.  Also, this whole process will be time-consuming for a person. A poorly planned interior, on the other hand, can make a large house feel cramped and uncomfortable. Interior designers are pros at maximizing usable space by strategically adding or removing walls, adjusting the placement of windows and doors, and adjusting the lighting, color, texture, scale, and other aesthetic elements. 
Why choose Cubic?
Cubic is a well-known reputed company in Bangladesh. We have a lot of success stories doing our client's interior. The reason you should choose us is-
Professional & experienced designer
Hand over the project on time
Affordable cost
We have our own production house
Freedom to choose custom furniture with variant colors
Consultancy with designer
2D/ 3D design module for clients' review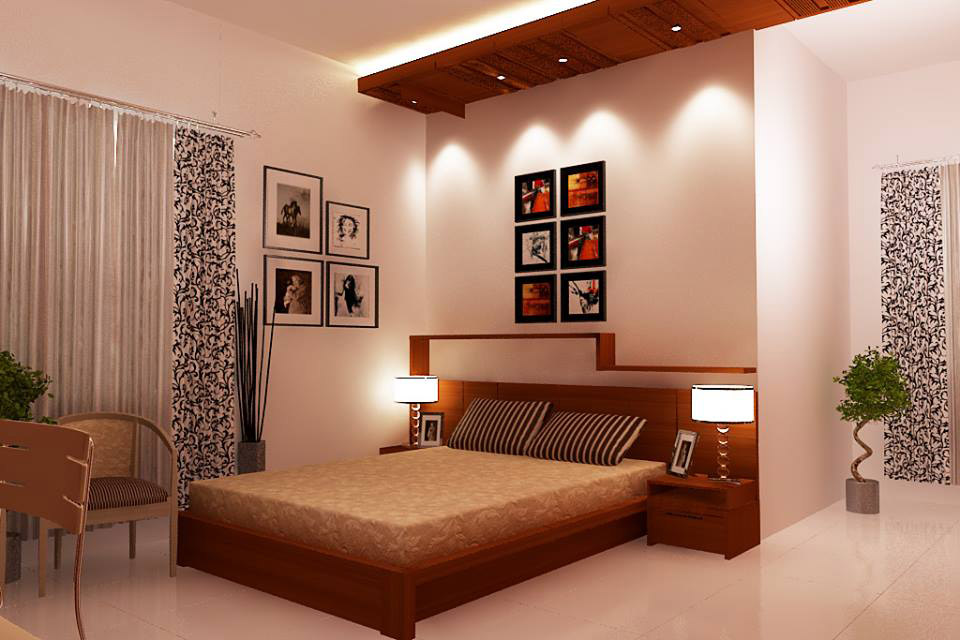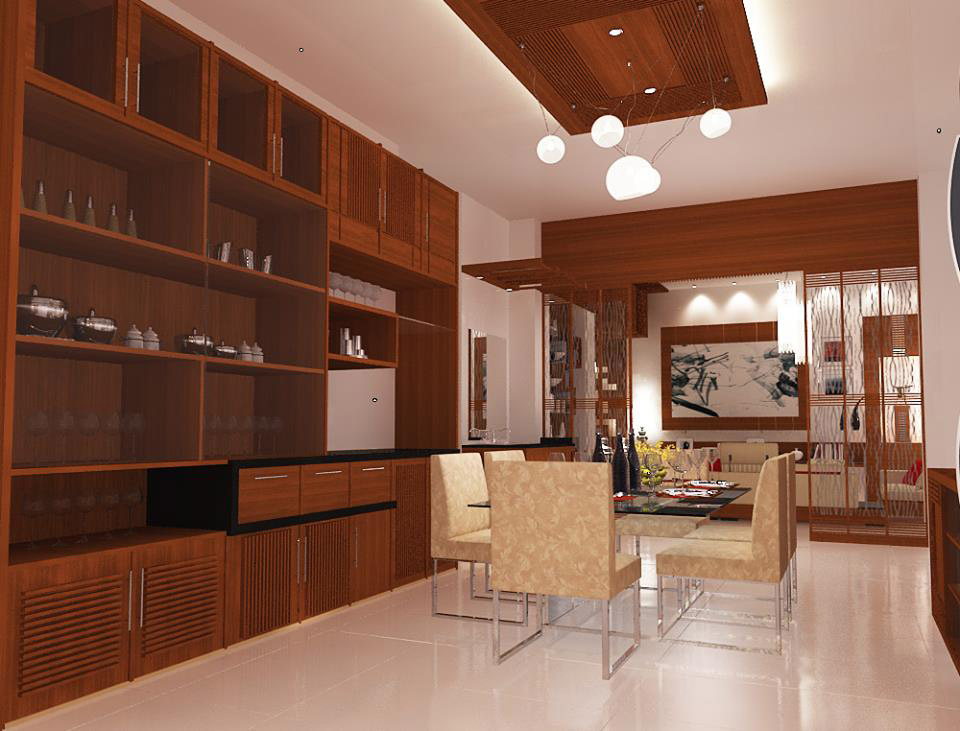 Consultancy
If you're looking for home interior consultancy, our dedicated team is always there to guide you. Our professional designer will consult you with the best solution regarding your needs. We understand home interior is something that is very close to our hearts. So when we design for our clients we keep in mind their requirements.
So that we can give solutions for your interior design or remodeling based on your needs or what you dreamed of.
Proper plan
Before you execute any work for your home interior, you should make a proper plan. So that your home interiors company doesn't fail. Our expert designer will help you with this. First, you have to decide the theme you prefer for your home. Then the type of furniture you want. Wall painting colors, doors, flooring, ceiling, etc design should be planned before doing the design.
While designing furniture for your home, you have to keep in mind the purpose of using it. Because every different room has its own different style of furniture. For example, you can't place the dining table in your master bedroom. Right? Besides, Taking room measurements is
also an important task. So that the furniture doesn't look bigger or smaller than your room. Sometimes home could need an extra partition. Or any wall could need to break down to get extra space inside the home. All the thing has to be noted by the designer.
When we discuss the home interior, there should be available space to move around. Our designer will visit your home and take measurements of the home. Taking pictures of the home is also necessary. So that they can review it easily. Designing a 2D/ 3D module for the home interior is a necessary part of this work. So that designer can confirm the client's choice. After the final review of clients, the work can proceed.
Affordable
Cubic interior design has its own production house. All our products are imported by us. That's why we can cut all the unnecessary costs while doing the projects. Besides, our goal is to give our clients services at an affordable price. Budget is a big issue while doing any work. So in the first place, we discuss with our clients their budget. That makes the project complete easily.
On the other hand, we have a big number of team members. Designers, engineers, plumbers, electricians, and other support staff. When you can hire all the working person needs for your project from one company, it helps to reduce the cost. And also you don't need to have to go here and there in the search of people.
Home interiors company near me
Cubic interior design gives services all over Bangladesh. Not only this, we have been working internationally for 10 years. So wherever your location is, just give us a call or mail us through our mail address to get away our services. Our professional designer will guide you to make your dream home a reality.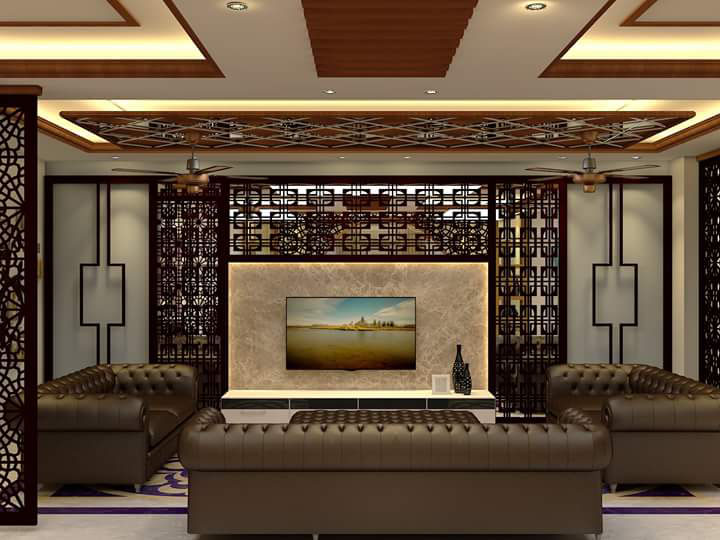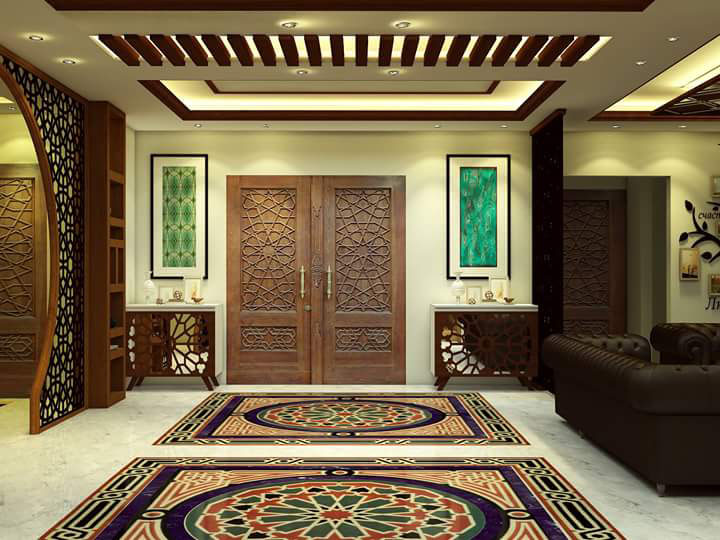 Master Bedroom
Most homeowners think the master bedroom is a necessity for a home. Because here they spent almost 8-9 hours time for rest. We understand what your needs can be for a master bedroom. When it comes to designing a master bedroom, one's preference is that it has to feel cozy. Where you can find peace and quiet after a day hustle day.  Keeping your master bedroom simple can be less distracting in your relaxation time. A cozy bed is essential for a bedroom. You can place a bedside table for keeping your things. And a lamp on top of the table can enhance the beauty. Not only this, at night, you can read your books with timid light using the lamp. You can use a couch or bean bag in your room for resting in a casual mood.
Services we give doing home interior
We design master bedrooms, kids' bedrooms, guest rooms, reading rooms, living rooms, dining spaces, bathrooms, modular kitchens, home offices, praying rooms, and custom closets & any other services on clients' demand. How can you make your home interior more beautiful? Let's talk about these services in detail.
Custom closet design
In this modern time, having a custom closet has become a new trend. Women love to keep their clothes, shoes, bags and other things organized. That's why they choose to develop a closet for themselves. Some make closets in their master bedroom. Some choose a different room to make it.
When making the custom closet, some things should be considered. First of all, you have to decide which type of closet you prefer. How do you want to keep your clothes and other things? Do you want to display your clothes by hanging or want to use a storage box or drawer? So based on your needs, there could be multiple drawers for storing your items. there can be sliding shelves with drawers. A wide mirror and tool can be set in a corner for a full view of you. In conclusion, any design can be done by our designer to make your dream closet.
Kids Bedroom
professional interior design company. Of course, we don't want to make our kid's room looks boring. But traditional wall paint makes it boring. That's why we try to create different kinds of inspired designs on walls. For example- Football inspired wall art, can be any cartoon series-inspired wall art or multi-colored wall art.
We often face space or room problems for our kids. When we have two or three kids at our home but one room for kids. That's when we couldn't decide where to keep their beds and other furniture and still get enough space to walk freely. This is a common problem in our country because of the lack of space or rooms.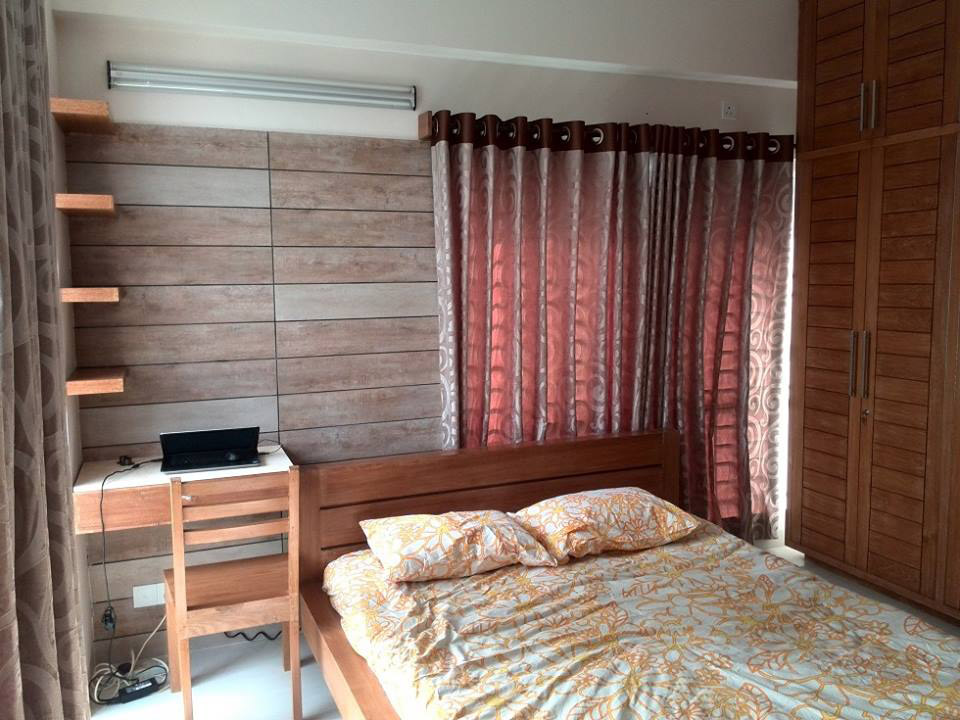 It's okay; we've thought this out and can fix it. There is a lot of option for reducing space problem. To set a bedroom for 2/3 children, designing a bunk bed could be the best option. Each kid would have their own bed. You can do modular design furniture to utilize the space. If you want to keep every piece of furniture that your kids need for them but facing problems with space. Cubic interior design can make customized modular furniture for your kid's room.
Living Room
The living room holds the most importance in your home interior. This is where all the family members get together after their work or study. So this room should be something that lightens up your mood. For example, painting the wall with vibrant or vivid color that makes you feel happy. As this kind of wall paint creates an energetic atmosphere in the room.
Besides, we often have guests in our house. In the first place, they entered or relax in our living room. So it should match the taste of the owner. Because the room's interior design represents the personality of the homeowner. And it creates the first impression on the guests. Some people like standard colors for their dining space and some prefer vivid colors. Whatever colors you like, you can paint as long as they go with your personality.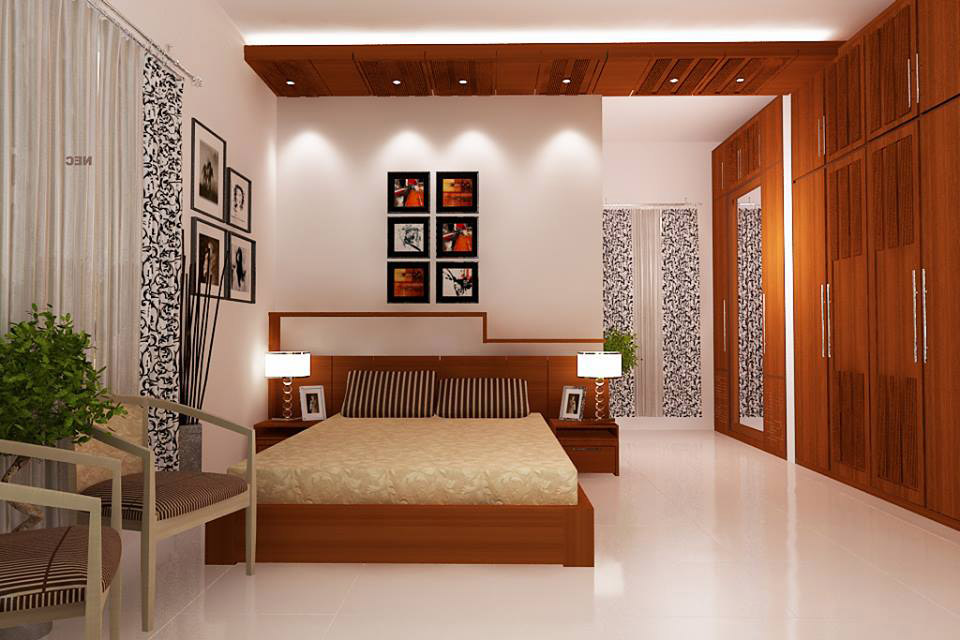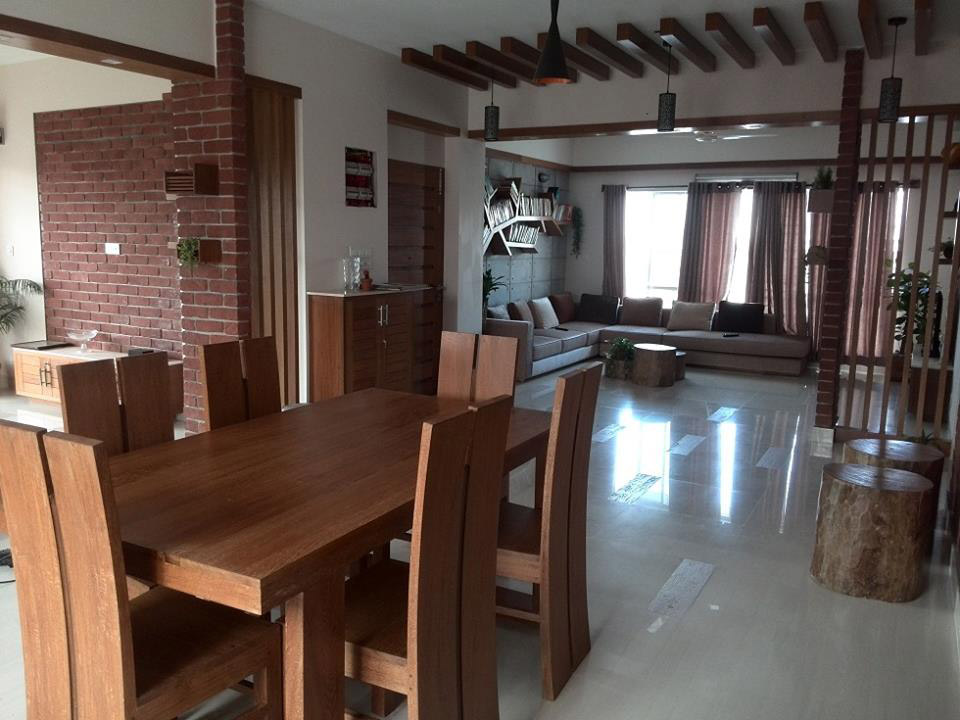 Dining Space
professional interior design company. Not only do people share meals, but also stories and memories at dining. It's the place where friends and family come together for a hearty supper and a good time. When it comes to the dining room, nothing beats an intimate and peaceful environment.
When designing a dining space, first keep in mind the dining table. Its size should be accurate with the family members' numbers. You can design the dining table in a modern way or a traditional. It depends on your taste. But one thing that should be considered is lightning. If you install a light that focuses middle of the table that would look more appealing. Sometimes we use light on the cabinet and here and there. But we don't focus on the dining area. But while designing a dining space, using light in the dining space is a must require.
Guest room
When we have any guests at our home who will stay the night, we offer them to stay in our guest room. We can design this room in a minimal way. You can keep a simply designed bed for guests. A small cabinet can be placed for keeping all the staff that guests have. A wall-hanging small decorative mirror can be an ideal choice to keep everything in a room with a minimal and sophisticated look.
Bathroom
The bathroom is a place where we spent a decent time refreshing ourselves. So the bathroom design should be appealing and useful as well in our home interior. Here is a wide range of sizes and prices for each, so that even the smallest bathroom can have a luxurious bathtub, vanity, and toilet.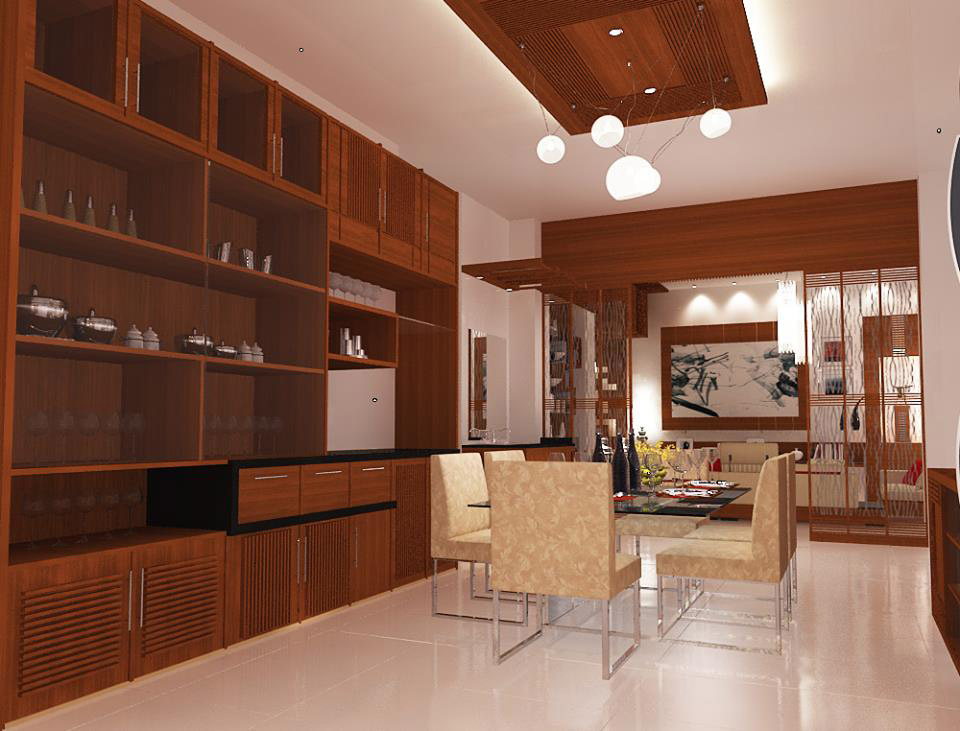 In addition to the standard fixtures, fashionable dispensers and cabinets can be added to the bathroom for a touch of extra style.
A bathroom's lighting is just as important as any other element in the design process, as it has the power to completely alter the atmosphere. An intimate and welcoming atmosphere may be created in even the most basic and unappealing of bathroom designs with the help of a few strategically placed lights placed around the room's periphery. To get a sleek and understated look, LED strips should be completely installed.
Home Office
In this modern time, there are a lot of people who do home office. Of course, that feels relaxing because you don't have to spend your precious time on the traffic road.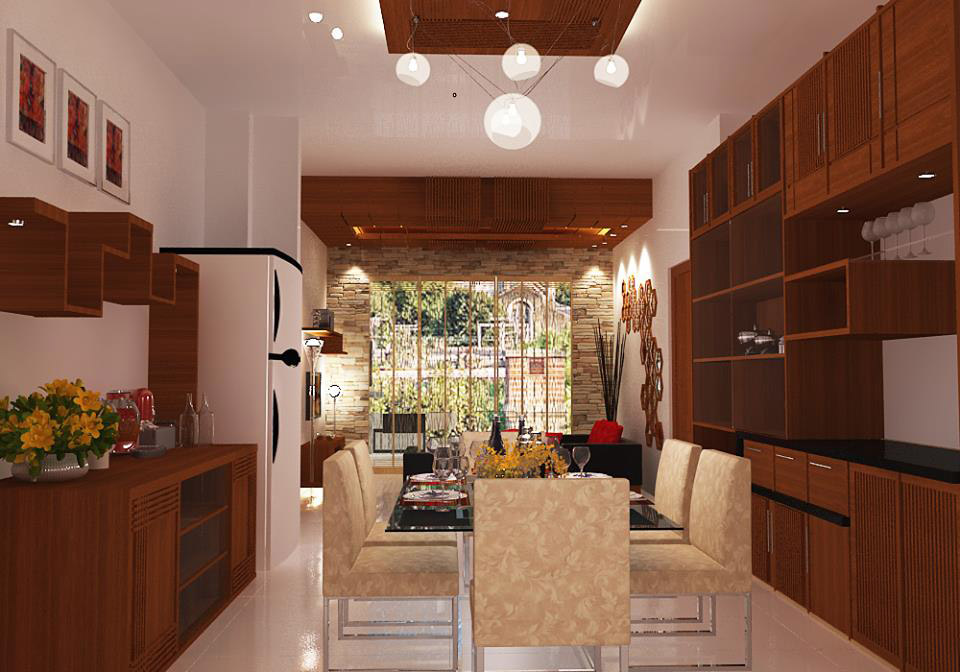 But sometimes the work can not be done properly because you don't get the office vibes at home. Or you don't have a working environment at home. In that case, making a home office could give you additional relief.
If you are worried about how to make it, do not worry. Our team will design it for you. Even if you have a space problem, our experienced team will make a corner of your home a home office while doing your home interior.
A simple office desk can be placed on a side. If you have enough office supplies that make your desk look messy then you can go for a desk with a different size of the cabinet. Or if you need more space for movement then you can choose a cubical designed desk. For refreshment, you can create a side with indoor plants. Tell your requirements to your designer before he/she executes the design.
Reading Room
Sometimes, parents like to give extra care to their beloved children. So that is why they plan to make a reading room for their kids. Having an extra reading room for kids is a positive side. Designing a reading room would make your kid's bedroom neat and clean.
Keeping all the toys in the reading room can keep the bedroom space clean. As its main focus is in the reading room, make sure all the toys are in a cabinet that won't distract the kids while reading.
professional interior design company.  So when you're designing your kid's reading room, keep in mind that it is less distracting for them. The color can be vibrant yet soothing as kids like colors. There should be enough storage options for keeping kids' books, stationery, or toys organized. About study table and chair, it should be ergonomic to promote healthy posture. Focusing on lightning is also crucial for your kids. Because of its effects on their eyes and can cause headaches and eye strain. So a balanced lighting arrangement should be implemented.
Praying Room
Some people like to have a separate room for praying. Keeping the praying room design simple and aesthetic can be good for your focus. You can keep some religious books in a corner to read before or after your prayer or in your free time. To give your praying room an aesthetic look, doing full glass wall windows can be a good choice. It would allow to come natural light in the daytime. You can place a simply designed bookshelf in a corner. Some indoor plants give the room a natural touch.
Modular Kitchen
Cooking is an art. So the art gallery should be designed in an appropriate way that looks aesthetic and easy to use. It makes no difference if your kitchen is small or large. Modular design can literally save huge space and use every inch of corner of your kitchen. Another point that can't be overlooked is the modular kitchen's eye-catching layout.
The kitchen is an important space in a home because it is where the meals are gets prepared for the family. Modular designed kitchen improves efficiency at the kitchen work. As it is designed in a certain way that would be easy to use. It offers so many functionalities.
However, the kitchen's layout makes it simple to keep tidy. The kitchen cabinet is where we store all of our everyday kitchen appliances. As a result, less dust will accumulate on the kitchen items.
Space Saving Furniture
The major problem we faced when we do our home interior is space problem. But that won't be a big issue if you hire a professional interior design company for work. professional interior design company. Our expert team will utilize every corner of your room to make the exact furniture that completes your needs and is also useful. Besides, modular furniture can be the best option for this situation. But it has to be designed accurately for your space. Then it would fit your room's corners also.
Note these tips from our expert home interior designers for your home while designing-
Make availability for entering sunlight easily in the home.
Enough space for moving around the home feels comfortable.
Listen to the designer's concept or suggestion
Make sure the safety of the space for your family member
Choose furniture wisely so that it doesn't take up more space.
Plan your home interior with the help of a professional designer
We hope this blog was helpful for you to understand the concept of home interior and home renovation. If you need any help from our expert designer to do your home interior, do contact us through e-mail, contact number, or with any of our social sites. We are always delighted to give you service. Home Interiors Company.