Why is an Ergonomic Office Chair Important for Business?
Usually, a job holder spends a day sitting behind their computer desk. Doing work on the computer, and attending meetings are regular work circles of a corporate job holder. All this work is mostly done by sitting in a chair.
In Bangladesh, a corporate person works on average 8 hours on daily basis. That means, they spent most of the day time at the office sitting on a chair. Sitting for a long time puts a lot of stress and pressure on the body. Due to high pressure, we sometimes become sloppy. Which causes back pain. And sitting like this for a long time makes the backbones crooked. Especially using the wrong or poorly designed chairs can cause serious health issues like heart disease, diabetes, and deep vein thrombosis (DVT).
Many people think back pain is a common issue. As employers sit for a long time at work. But this is not true. One of the reasons for the back or neck pain is the poor quality office chair. An ergonomic office chair can relieve all the stress and pain.
What is Ergonomics?
Ergonomic is a relation between workers' comfort & their workspace environment. Ergonomic furniture is designed in a way that improves productivity by providing comfort. It comes with many functions to upgrade users' betterment.
What is an Ergonomic Office Chair?
An ergonomic office chair is designed to provide the utmost support, posture, and health comfort in mind.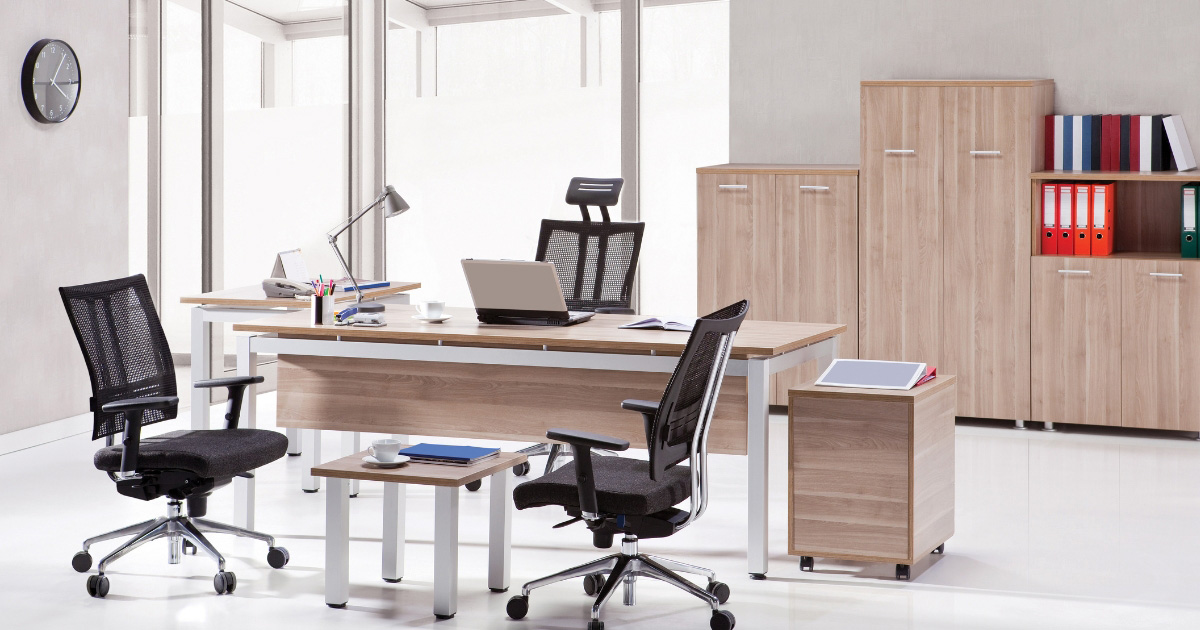 Ergonomic chairs are designed with the mind that they would provide the highest comfort, and back support to the user. An ergonomic chair must have certain features. Quality material, headrest, lumber support, backrest, armrest, height & seat width are some criteria that an ergonomic chair must have.
Why Ergonomic Chairs are Important?
In this fast-paced world of business, still some offices use traditional office chairs at their office. Workers are enforced to use those chairs. Traditional chairs do not have any features or functionality that can provide any support to the body. As a result, they suffer from back pain, neck pain, nerve numbness, body stiffness, etc.
Ergonomic chairs are designed to support & improve body posture. An ideal ergonomic chair seat must be wide enough for example 2 to 4 inches to keep your back and keens comfortable at the seat and can keep your feet flat on the floor.
Ergonomic chairs feature support for your arm, back, and neck by keeping you in a position that provides you comfort. A good quality office chair is highly comfortable, and adjustable. No matter what your height is, you will be able to adjust your chair by its features. An ergonomic office chair is a must-have for office employees, as they spend an extended of time sitting & working at their desks. Today we will discuss the health benefits of using ergonomic office chairs.
Improve Posture
Traditional chairs do not have much support system. Using a traditional chair or poor-quality chair for a long time causes body pain and other health-related problems. Not only this, but in long run, it damages body posture. That is why employees complain all the time about back pain.
An ergonomic office chair can solve all these problems. As these chairs are designed to provide the utmost comfort to their users. An ergonomic chair has a headrest, armrest, and lumbar support system. With a little adjustment, one can use it as per their need. Using chairs that support perfectly can maintain body posture and decrease the chance of health-related problems caused for using a poor-quality chair.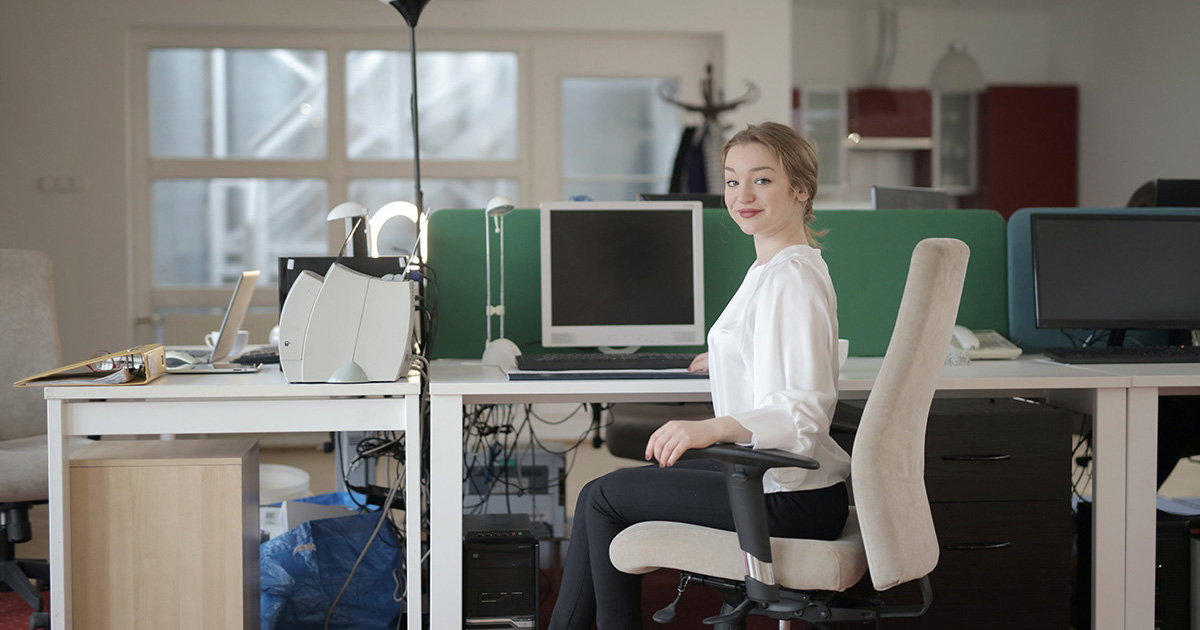 Reduce Pain
Using a chair that does not have lumbar support can cause lower back pain. And we all know how the pain feels! Replacing an old chair with an ergonomic office chair that has lumber support is the only solution to this. An ergonomic office chair that has a headrest, armrest, lumber support, back support system, and highly adjustable facilities is the key to reducing body pain.
Hip Pressure
A chair that has hard seat can pressure the hip and cause pain. Which distracts from work. To get relief from this pain, an ergonomic chair is the best option to choose. These chairs are manufactured with extra padding, which will provide comfort. As a result, you won't feel pain or pressure on your hip.
Improve Blood Circulation
There are many office chairs in a variety of shapes and designs. These might look lucrative but are they good enough for your body? A wrong-designed chair can cause you body pain. For example- if the height of the chair is enough high that your feet do not touch the floor, then it can cause feet stiffness or numbness. Your body's blood circulation may stop. This is why using 90-degree angle chairs gets the perfect blood flow.
Provide Comfort
Ergonomic chairs are designed to provide comfort. High-quality ergonomic office chairs are made with high-quality material. Padded or fabrics that are used to build that chair are comfortable to use. Whereas traditional chair has no padding or has thin padding. Providing comfort to workers is essential as it helps them to be focused on their work.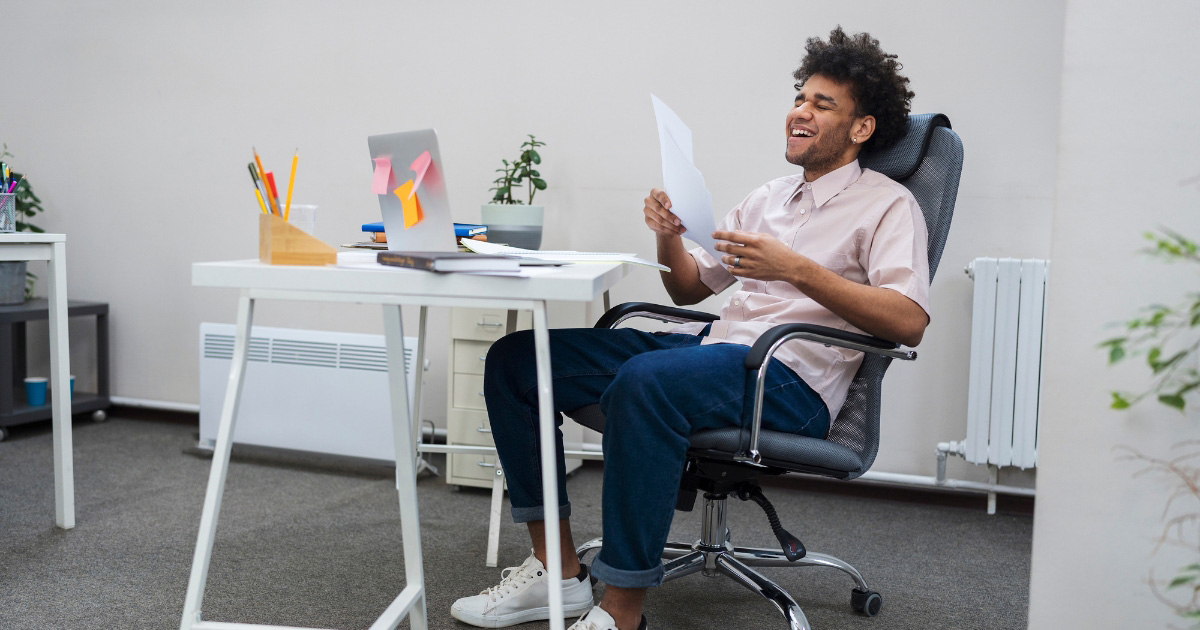 Increase Productivity
Good quality office chairs are the key to employees' work performance, proven by several studies. As employees spent most of their time at the office sitting on a chair and working at the desk, it not only causes health issues but also decreases their productivity level by making them feel monotonous. An ergonomic chair that has a tilt is a good option to choose from. With this function, employees can move around without any hassle. Overall, an ergonomic office chair has many functions that help to increase employees' productivity.
Conclusion
If spending little more extra money for employees well being, the company should replace the old/ traditional chair with ergonomic office chairs. As it is stylish so the company's office space would look more appealing. Its quality, the company won't need to worry about changing chairs every year. It's ergonomic and functional which will provide comfort to use and would benefit health. A happier and healthier employee is the key to success in business. So to improve employees' health, replace the old chair with the new ergonomic office chair.