We may not give that much importance when buying furniture for the office. But office furniture highly relates to employees well being and performance. Most employees suffer mentally, and physically because of cluttered spaces and poorly designed furniture as these can't provide enough facilities that a person needs. This decreases employees' work performance and the company may face difficulties achieving success due to this. So, choosing the right furniture is very important.
If you're someone who is in charge of selecting new furniture for the office, this blog is for you. Read the blog until the end and you'll get an idea of how to choose the right office furniture for your office that will enhance the work environment, improve employees well being and add value to your company.
Consider Your Office Type to Select Furniture Design
Every office has a different niche. To choose the right design for the office you have to consider what kind of work is performed here. For example- if it is a lawyer's office, its interior has to look serious and professional. For this, you can choose a traditional design office desk. Or if it is a software company where all the creative work happens, select open workstations to create a more collaborative space.
Measure the Office Space Size
An important thing that is often skipped is taking measurements of the available space before purchasing any furniture. You're maybe flattered by a sofa set that you saw on the market while passing the road and you liked it so much that you bought it for the office. And after you bring it to the office, it does not fit in the place because it's too big rather than the space. What will you do now?
We often face this problem because of our unplanned decision. Taking measurements of the space before buying furniture is crucial for any office. It helps to find the perfect size for the available space.
Make a List of the Furniture that Your Office Needs
When you're selecting or going to buy furniture for your office, first you have to remember what type of company is your office. Because different offices may need various types of furniture for their type of work, for example- if it is a corporate office, the basic furniture needed will be workstations, chairs, office desks, and conference tables. But if it is a buying house office then there has to need a display rack, and wall cabinet apart from the corporate office furniture list. So, making a list first is important.
Which type of Environment Do You Want for Your Office?
Before you purchase any furniture, keep in mind which type of environment you want to conduct for your employees. As there is a lot of design of furniture, it will make it easy to choose the furniture style. For example- if your office is a call center-based office and you want to provide your employees with a workspace sitting that they don't feel disrupted while working then provide them workstations with partitions. On the other hand, if you want to provide your employees with a fun, happy place then selects creatively designed furniture.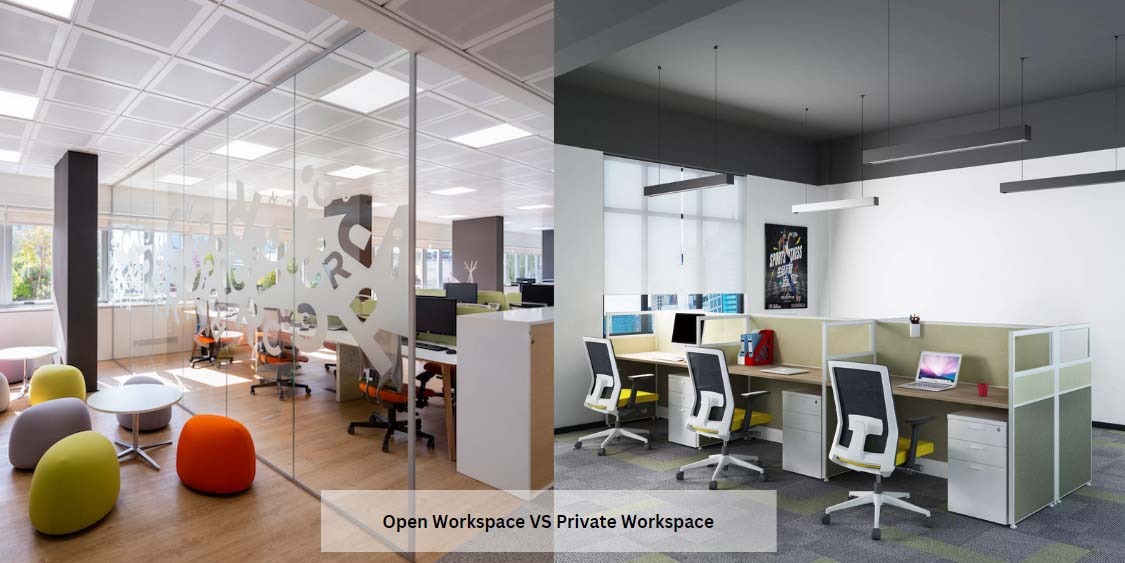 Select Harmony of Materials and Colors
When selecting furniture for the office, it is important to select furniture that matches the interior of the space. For example- if the office ceiling or flooring color is a white or neutral color, you can choose colorful furniture with a creative design. On the other hand, if your office interior is like flooring, and the ceiling conducted with bright colors then you can choose minimal design and furniture with light colors.
Make a Clear Budget Before Buying Furniture
Having a clear budget in mind before purchasing office furniture is crucial. It will help you to get the all furniture that you're looking for in your budget and cut off spending on unnecessary things. The market has different types of furniture in different price ranges. You can check options and find out the best office furniture that matches your office in your budget.
Choose Durable Material
When purchasing furniture, invest money in durable furniture which is made from high-quality materials. It will ensure your furniture last long without any scratches or problems. It will save money because you won't need to have service or change furniture frequently.
Select Furniture that has Functionality
Functionality makes furniture use more convenient. For example- an office that has a dedicated cable management system, helps to keep neat and clean the surface of the table. Side cabinets help to keep important files, and office supplies in a safe place. If employees use a desktop at work then add a CPU tray on the side of the desk. Functionally increase the usefulness of a desk. Also, ergonomic chairs that have a lot of functionality are good for employees well being.
What Sort of Requirements Should Look for in the Vendor?
There is a lot of office furniture vendor you will find. But it is hard to get the perfect one who will understand your needs and provide furniture based on your needs. So, here are some tips that you can look into a vendor while purchasing furniture. If you can relate these things with the vendor then can go furniture shopping from them-
Listen carefully to clients' requirements for furniture
Advise if there need for any guidelines
Have a good collection of modern furniture
Provide furniture color customization option

Have own production house
Find Help from Professionals
If you're still confused about which style of furniture will suit your office or don't have enough time to select furniture, get consultancy from office furniture experts. They will help you to select the best furniture style that best suits your workspace without wasting any space.
Frequently Asked Questions (FAQS)
Q1. Which criteria are important when choosing office furniture?
Ans: Scratchproof, water-resistant, dirt-resistant, durable, and easy to clean are some criteria that one should look for in furniture while they are purchasing. These are the specialty that increases furniture's longevity.
Q2. What should consider while purchasing furniture?
Ans: Comfort is the most crucial factor to think about when it comes to choosing office furniture. It is as important as the furniture aesthetic. If the furniture does not feel comfortable, users can experience many health issues.
Q3. What style of furniture is trending now?
Ans: Furniture styles that are trending now are modern, contemporary, and industrial.
Q4. What color is popular for furniture?
Ans: White is the most popular color for office furniture. Using this color gives a versatile and contemporary look that never goes out of date!
Q5. What kind of wood is used in the furniture?
Ans: MDF, melamine, laminates, mahogany, and oak are some popular woods that are used in making office furniture.