A well-designed office interior is just as important as the services or products it provides. In this modern business world, office interior design is crucial for everyone who directly relates to the business, for instance, its clients or customers who visit the office or join meetings, employees who work there, and the business itself. Especially for workers, who spend the majority of their day at work rather than at home. So the office should be designed by balancing aesthetics and functionality equally so that workers feel most at ease during their office time.
A cluttered or unmanageable workspace can hamper their work efficiency by making them feel that they are stuck in an inappropriate environment. So the office should be designed in such a way that it encourages efficiency and productivity among employees.
The importance of a well-designed office interior goes beyond the service or product offered. Office's interior increases employees' productivity, efficiency, comfort, and everything else that needs to boost employee morale. When clients, visitors, and customers see the inside of a business, they form an opinion about it. Therefore, it is essential to design an office that is not only visually attractive but also functional, welcoming, and convenient, which contributes to the success of a business.
Designing office interiors used to be seen as a luxurious thing. But considering today's competitive business world, it has become a necessity for every business. Here's why it's important to design a well-thought-out office interior that helps a company achieve success:
The Interior Design Reflects Business
What is the business about? What are vision and mission? What services or products does the company provide? These all can be easily understandable by the office interior. For example, a meditation center's interior design should feel peaceful, quiet, and comfortable. This can be achieved by using light colors and simple, sophisticated designs. Using natural wood or green props would show that this is a peaceful place. On the other hand, a gym center can be designed with deep and bold color combinations and a more complex design that looks more powerful. Weightlifting wall art would complement the space as a gym. This is how people will recognize a business at a glance.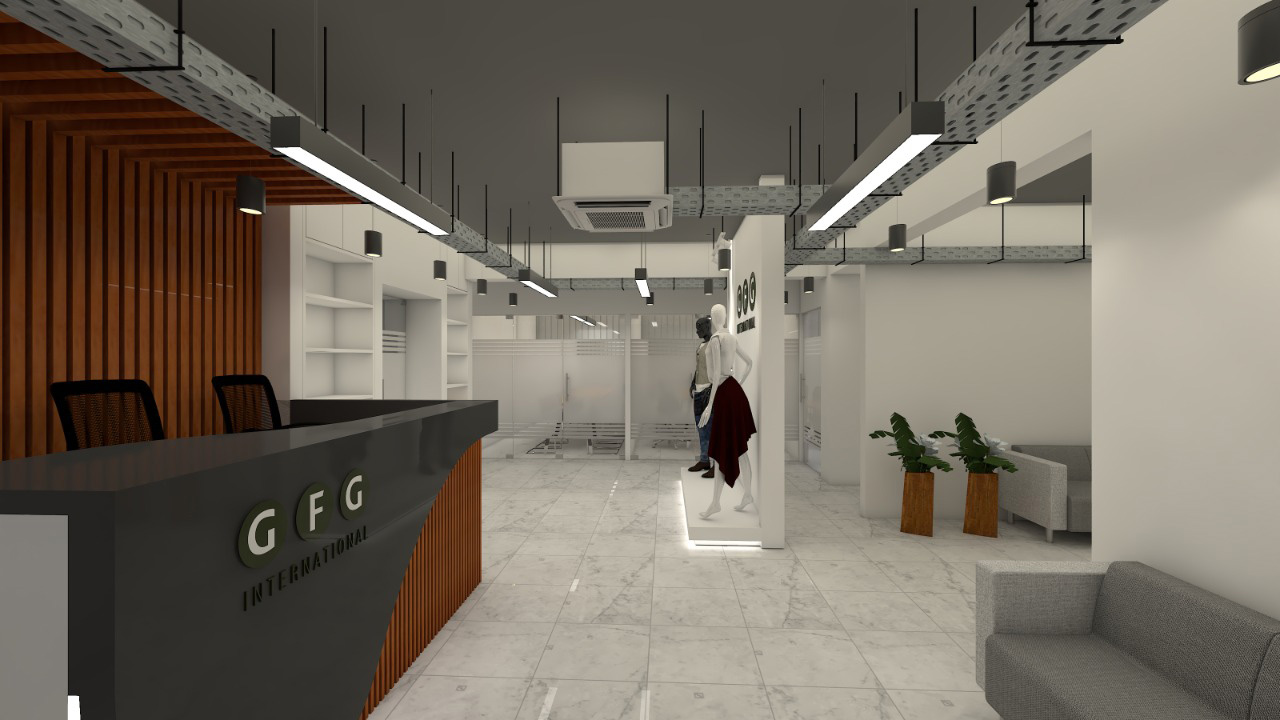 Achieve Up-to-Date Interior
In this modern time, we all are looking forward to creating unique interior designs. Designing office interiors with a professional helps to create up-to-date office interiors. A professional architect knows which trends are going on in the present time or which concept would suit one specific business. According to business niche, mission, and vision architects create an up-to-date interior design so the company or its employees and clients never feel it is a backdated space. Up-to-date office interiors enrich the company's confidence. Interior design is just like a dress to its business. When we dress well, our confidence level increases. Because we look better. People's approach toward us changes. The same goes for office interiors. When one office interior looks great, its employees feel more confident about their office. Which increases their work efficiency. Besides, clients and customers develop positive impressions of the business. And they become potential clients as a result. To make an office space up-to-date version it's important to design an office interior.
Improve Office Floor Space Efficiently
A well-planned office space layout would make the space look cluttered-free and organized as the magazine does. Also, allow more people to adjust in a small space. For example- in the traditional style, simple office tables and chairs were used to use as office workstations. Which takes up huge space. Still, there were no separate cabinets to keep employees' belongings or office files. For those big tables, companies needed to rent big floors which would cost more money. But now time has changed. With the science and modern concept now we can save our money and still make the small space aesthetically pleasing and functional also. Designing a workstation in a cubicle shape instead of a flat office table where only one person could execute is the modern solution for this. And the best solution is making custom office furniture when designing an office space. That would not only adjust most employees at a place but also arrange the space beautifully. Because before designing the workstation, the architect will measure the workspace layout and utilize the space at its best. So no corner of the office would be left unusable. And surely that will save space and money also. When more people work at a place where they feel most comfortable, that leads the office to cut off unnecessary money and achieve the success they target for.
Make Impression on Your Clients
There is a proverb that goes, "Seeing is believing." Clients or visitors form an image of the brand by seeing its interior, which can be positive or negative. No doubt, it depends on the design. When they form a positive impression of a business, it makes the bond between the business and its clients stronger. They are more likely to repeatedly take services from the company or business. Besides, cluttered, poorly designed interiors make them feel that the services would also be just like the interior. So this negative impression would send clients to its competitor, which will lead the business to loss. This is why it is important to design a good interior for business success.
Boost Employee Productivity 
People now spent most of their time in their workspace rather than at home. If the office space is designed poorly and has less space to move that makes them feel like they are stuck in a space, and they start to miss their home. Which distracts them from their work. Also, sometimes they're not offered to keep their belongings at their desk cause the desk is so cluttered. That makes them more frustrated. For this reason, only designing a thoughtful office layout is not a solution. A cubicle shape office workstation that has multi-functional space and allows more people to fit in one desk at a time can be a good solution. Designing an ergonomic workstation is a part of the office interior. So whenever designing the office make sure the workstation is multi-functional.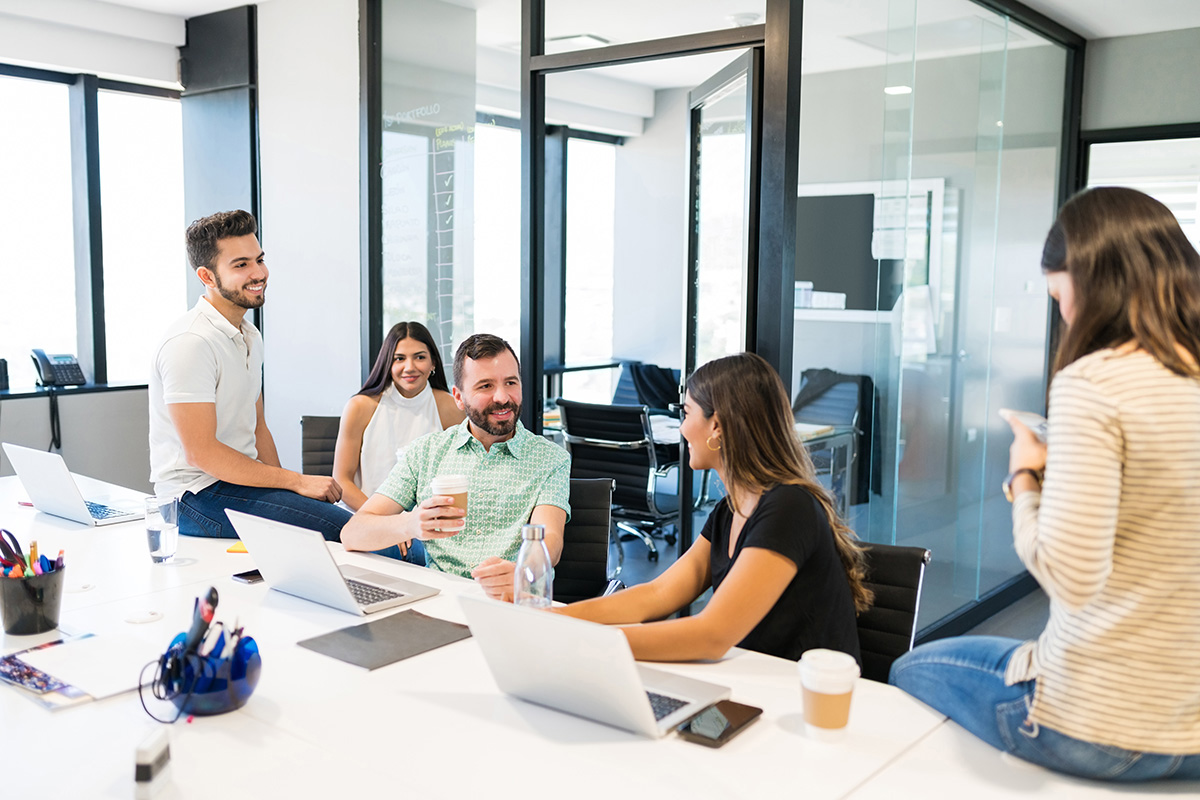 You Can Also Consult with Our Experts to Design a Custom Workstation that Fits Your Office and Your Employees' Needs.
Ensure to offer your employees a productive, comfortable, and friendly office environment. So they can feel good during their office time. When your employees will feel comfortable at work they will finish their work more efficiently which will lead your business toward success. 
Ensure Employee Safety
Safety is extremely important for an office and employees and it relates to interior design. When an office's interior work goes on, there is so much work conducted. One of them is installing central AC to keep the office temperature cool. There is a lot of wire in an AC when it is installed. Keeping wires in a cable tray is a way to ensure that there is no wire hanging on the ceiling which can directly cause any problem to anyone. As the cable tray hangs on the ceiling, the tray clip is installed with the ceiling cautiously. This is how designing offices with professionals helps to create a safe office environment.
Maintains Balance within the Office Interior
Executing office interiors without any plan can mislead craftsmen. Professionals focus on everywhere in detail. When the designer designs the office interior, from floor planning to ceiling planning all the designs are done thoughtfully. Color, contrast, office layout, and wall art each and everything done with a detailed view to maintain the balance in the office interior.
Designing Office Interiors by Professionals is Cost-Effective
Designing an office interior costs money but doing it with an unprofessional hand would cost more. An experienced office interior design firm can minimize the cost. As they are experienced in this line for years. Taking internal and external services from one firm is a great choice to minimize the cost.