Learn About Commercial Designer and Commercial Interior Design
Are you a business owner looking for a commercial designer to do the interior design of your business? In the modern world, a business needs to be well thought out and planned. Whether it's in an office or a store, a well-thought-out layout and design will make both workers and customers happy. A busy, noisy office is less likely to make people want to work and be creative than a nice, friendly one. This means that all physical and environmental parts of commercial buildings' properties need to be carefully planned. This is where a commercial designer's skills come in handy. Most interior design firms also work with commercial spaces to give them a new look that is professional, stylish, and welcoming.
First, let's talk about what "commercial interior design" means, so we can move on to the more interesting topic of coming up with new ideas for business spaces.
What is Commercial Interior Design?
When we talk about commercial interior design, we're talking about an extensive variety of indoor commercial environments. Hotels, restaurants, stores, offices, theaters, medical clinics, public libraries, private schools, health spas, fitness centers, and malls are all included in this category. A well-made commercial space is the result of careful planning, creative design, good use of space, skilled work, and careful execution. By using seamless blending techniques in interior design, rooms with specific themes can be made that are interesting to look at and add an interesting twist to an otherwise dull area. People often don't notice how well-designed commercial interiors change the area and make people more likely to spend time there. So, it helps the company grow.
When making an office layout for a business, you could use a style that already exists or come up with something totally new. Modern and contemporary design is common in places like corporate lobbies, offices that focus on technology, and government buildings. Commercial interior design can be influenced by wood or a cultural style of design that creates a traditional atmosphere.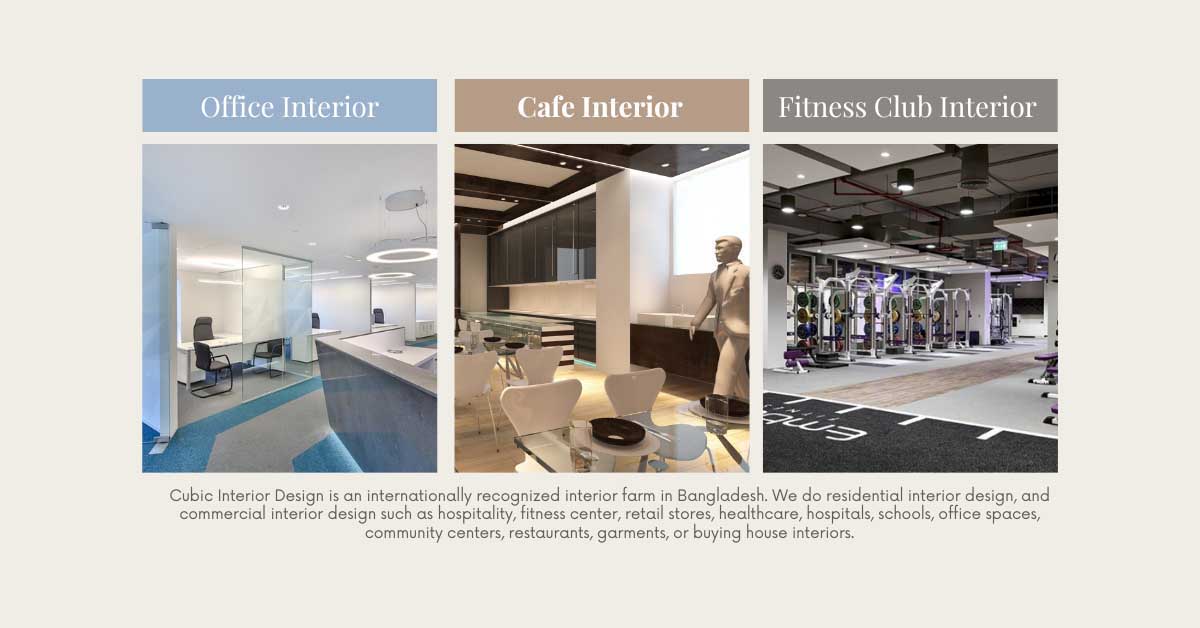 Why is Commercial Interior Design Important?
In a nutshell, interior design is the art and science of making a building look better by coordinating its physical parts with how its people feel in those spaces. Usually, the main job of a business is taken into account when building a commercial building. It could be a store, office, warehouse, restaurant, or anything else. So, for these businesses to reach their goals, they need commercial interior designs that are made just for them. So, there are a lot of reasons why a company or government agency might hire a commercial designer to work on their building.
When a store is well-designed, it is more appealing to shoppers, so they come more often and stay longer each time.
A designer can use a commercial interior design project for an office to set up a theme that matches the brand of the company.
For example, a tech company might decorate its work in a modern style to show that it cares about how well technology works.
However, it is usual for a restaurant's design to be inspired by the area that provided the food for its menu.
What Does a Commercial Designer Do?
The term "commercial designer" refers to a professional who focuses on the design, layout, and furnishing of business establishments. They offer assistance with everything from initial idea creation to detailed construction planning.
Designers for commercial spaces are experts in project management. They carefully examine the proposed space to determine the best layout and design for the intended purposes.
Our commercial designer takes a site visit during each phase of construction. Complete a field verification, measure everything and provide comprehensive specifications and drawings. This will aid the designer in settling on a color scheme and finishing touches, as well as choosing furniture and furnishing products.
A commercial designer's job is to meet all of the requirements set forth by the client and to complete all work within the specified time frame and financial constraints. First, the client's project manager, who is in charge of the commercial project, will meet with the commercial designer and architect to discuss the scope of the work. The three parties collaborate in order to generate viable options for the available space and to draw up the blueprints. To help their clients picture the finished product, designers often produce sketches, 3D models, or 3D rendered simulations of commercial spaces. The designer should also select furniture and accessories that will look good in the finalized space.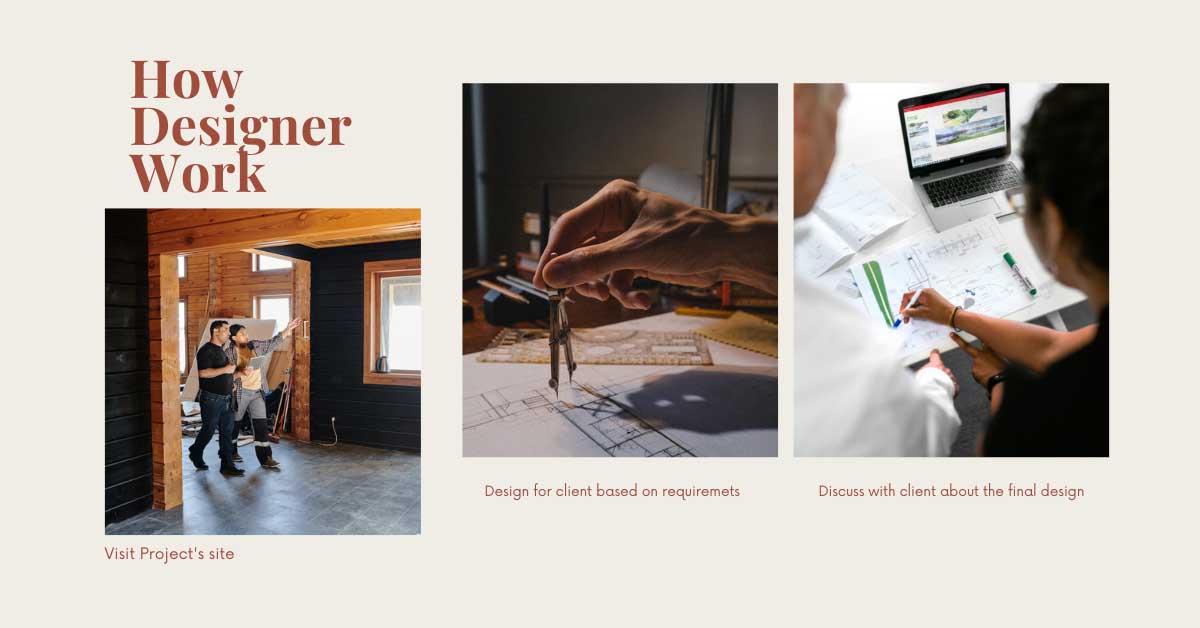 Are You Looking for a Commercial Designer?
Cubic interior design firms or consulting commercial designer focus on commercial spaces. An office, restaurant, or retail establishment's commercial interior design is the responsibility of the commercial designer. The designer also takes on the role of consultant. Advising the client on matters such as choice of motif, materials, layout, space distribution, interior wall arrangement, and more.
In order to achieve the desired aesthetic, our commercial designer may also act as a liaison between the client and any additional specialists (such as architects, decorators, carpenters, electricians, builders, etc.) who are assisting with the project. Our designer may also make use of commercial interior design methods to map out how different elements, such as themes, wall partitions, and decorations, will interact within the space to optimize the use of available square footage.
Create a Successful Commercial Interior Design
The quality of a company's commercial design is a major determinant of its success. Buildings like stores, restaurants, and other service-oriented businesses can only turn a profit if they bring in and keep a large enough crowd of paying customers. Customers are not likely to return to a store that appears well-maintained but is actually dirty, crowded, has poor lighting, and lacks adequate space for moving around.
The same goes for the design of workplaces and offices, which should promote a relaxed and productive atmosphere for workers. In a dim office with busy wallpaper and too much decor, employees may lose patience and productivity. Here are five guidelines for creating a professional space for commercial interior design:
Maintaining the Adaptability of Buildings
The structural elements of a commercial interior should be as flexible as possible to facilitate the easy adaptation of any given space. If necessary, the space should be able to changes made so that they correspond with the latest styles. It can include flexible components of the finished interior design or well-thought-out spatial planning. That makes it simple to move around furniture, appliances, and other fixtures.
This advice is useful for any business, including stores, cafes, and workplaces. An airport's retail layout served as inspiration for this concept. Shops at an airport have ample space between them to facilitate customer flow and facilitate personalization. Any other kind of business establishment could gain from the same technique. Creative ways can optimize efficiency and allow for frequent alterations in company interior design. The changing needs of both the owners and their staff.
Think About How to Put Technology to Use
Today, technology plays a crucial role in the design of a building's interior. Whether it's a residence or a place of business. Technology is essential for retail companies in many ways, including communication, operation, and sales. Designing commercial rooms with technology makes them more pleasant and functional. This is a must-have for any business that cares about its decor.
A commercial setting can't function without the efficient integration of technological systems.
Plans for telecommunications infrastructure, including wiring for computers, phones, and TVs, as well as the placement of any necessary media players, should be included in any commercial interior design. In addition, a well-thought-out strategy for installing centralized or decentralized digital control systems is always necessary. It ensures the convenience and efficiency of customers, diners, and employees.
Maintain a Superior Visual Appeal in Commercial Interior Design

When designing a space for commercial use, the commercial designer may prioritize practical considerations over aesthetic ones. There is a risk, though, that this will diminish the retail sector's intelligence as a whole. A well-designed space that is devoid of character due to insufficient furnishings will never feel comfortable. Because of this, aesthetics for interiors should also be a focus of the commercial interior design.
The interior design team can update the space with trendy new furnishings and accessories. They can also read any monthly issue of an architectural digest to keep up with the latest trends. When designing the interior to update and expand our team makes sure the brand's identity doesn't affect it. Such as its signature color scheme or signature motif, is a viable option.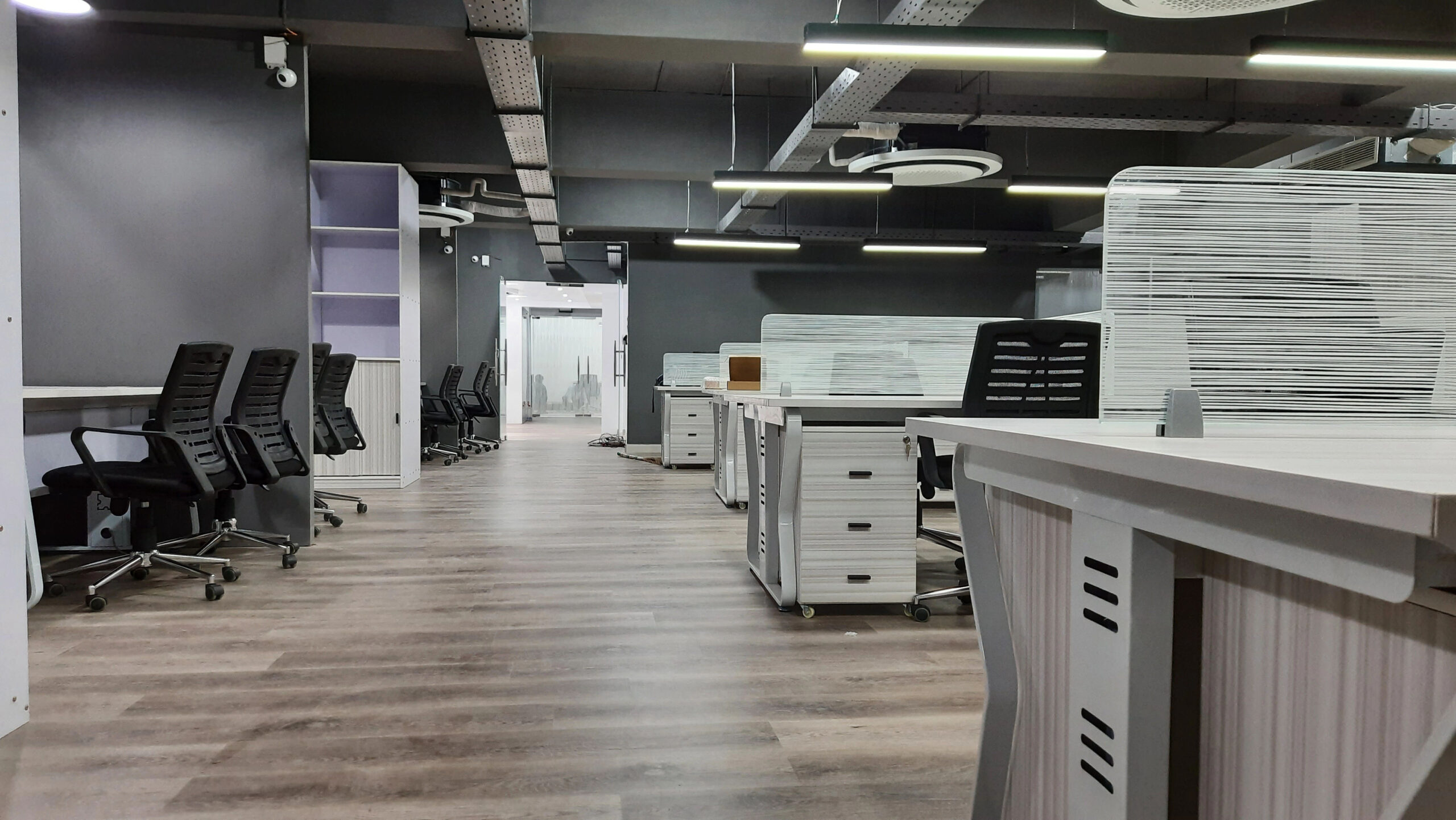 Commercial Designer Design Customized Environments

If you own a service industry business like a restaurant or hotel, you know how crucial it is to let regulars choose their preferred dining and lodging experiences. Therefore, it is highly advantageous for these companies to create a commercial interior design strategy. To construct their space with provisions that satisfy individual interests and preferences.
Many businesses, including restaurants, give customers the option of sitting indoors, in a garden, by a pool, or on a terrace.  So that they can find the environment that best suits their needs. On the other hand, hotel guests can select from a variety of room types and villas. To find one that best suits their needs.
Maintain a Culture of Safety
When planning a commercial office space, it's also crucial to set up employee safety.
All construction projects should compile security. There is a moral responsibility on the part of both the designer. The client should ensure the safety of the final product. It's crucial to follow all applicable safety standards without compromising on form or function.
These five rules will ensure that the final commercial interior design is secure, useful, appealing, and safe for its occupants.
Also, in today's business world, trustworthiness is the most important thing that keeps customers coming back. So, by using these ideas, commercial space can appear to be trusted, up-to-date, unique, and successful.
If you need any kind of help regarding office interior design, simply contact us through our social sites. We're always happy to give you consultancy.
Call us at: +880 167 856 8811
E-mail us: info@cubicdesign.com.bd
See our services regarding interior – Our Services
See our regular updates on social media – Facebook | Pinterest | Google Business Page | Twitter