Workspace Transformation Through Office Fit-Out Service
Office fit-out is converting a space into an appropriate office environment. Usually, office fit-out works start from an empty, inhabitable space transforming into a fully functional workspace by completing work that is necessary to make it usable. 
Don't get confused with the concept of office fit-out and office renovation. Office fit-out means starting work from scratch and whereas renovation means updating or restoration of existing office space.
CUBIC Interior Design offers complete service on office fit-out that is necessary to create a usable and functional workspace from structures, furnishing, electrical, and advanced technology work.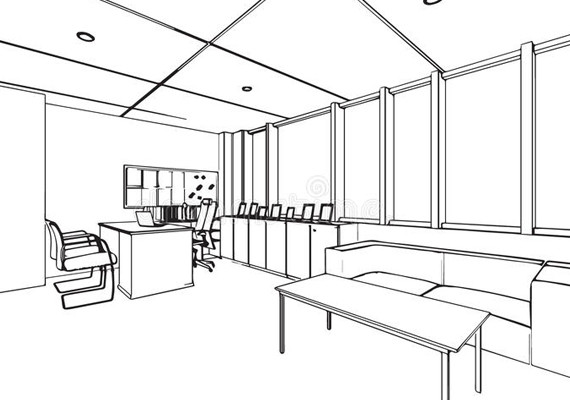 Office Fit Out Creates A Better Office Environment and Engage Employees and Clients with The Company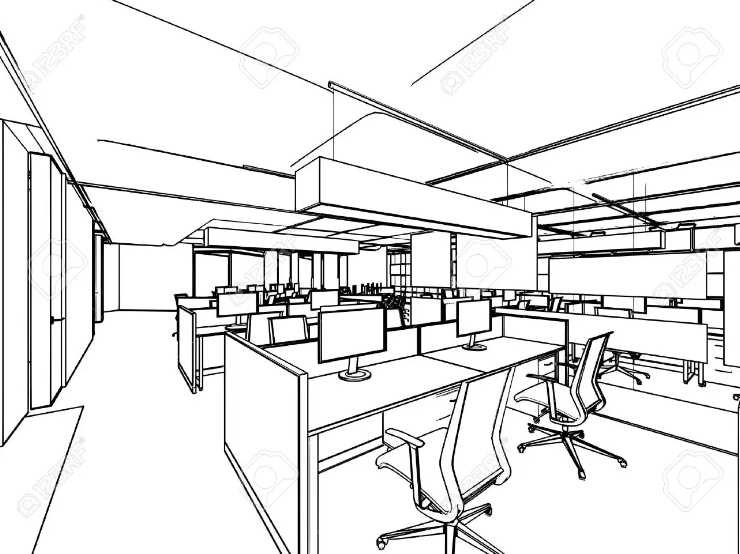 Increase Brand Efficiency
Office fit-out reflects the brand value and story of a company. 
It develops the office space environment and engages the employees more efficiently. Build trust and connection between office visitors and the company.
Better Space Management
No space at the office for social gatherings? We can fit out the tiny office kitchen into a lunch area for better communication between co-workers.
Even the smallest space can be useful and functional by thoughtful office fit-out.
Advance Technology
What's the point if your office interior and furnishings are created with the modern concept but there is no advanced technology support system?
We are aware of the fast paced business world. That's why we use advanced technology while fitting out your office.
Boost Employees Well Being
We understand the fact that employees' well being is connected to the company's success.
Their workflow would go smoothly if they surrendered to a well-designed workspace. A comfortable, ergonomic, productive workspace is the key to employees' well being.
Expert Team
Cubic is a one-stop solution. So don't need to worry about the project when you hire us. Since we have an entire team of expert and experienced architects, designers, craftsmen, and coordinators. They'll handle every work of the project from start to finish. 
Our dedicated project manager will be always there to maintain the on-site project work and connect with you to provide all the updates.
Work Transparency
We are transparent about our work. So we will give you full access when we work on your project. 
3D Model
We provide 3D models of projects to our clients for better understanding. 3D visualization is the most effective way to visualize the finishing of the project.
Changing lives through Cubic Interior Design
Office Fit Out
Transform your space into a suitable office environment with CUBIC.
Custom Office Furniture
Customize the furniture for your office exactly as you want.
Office Interior Design
Design an office interior with CUBIC that reflects your brand.
Office Refurbishment
Revamp the workspace to experience a more enjoyable office environment.
What customer are saying.

Mr. Ashik
Euro car solution
The Cubic Interior Design. It was really good job with great quality, everything had unique design which we had ordered, nice arrangement and services from the staff while working, we found nothing bad about this company.

Beatrice Barker
PDS International UK
Cubic Interior Design, The essence of interior design will always be about people and how they live. It is about the realities of what makes for an attractive, civilized, meaningful environment.

Lewis Matthews
Arcadis
Cubic Interior Design. It was really grate job with quality, everything had nice design which we had ordered, cubic services very good, really i am impressed her interior design.