Office Refurbishment or ultimate guide to workplace renovation. Office Refurbishment can bring exciting and new benefits to your office/business. When your office interior, furniture, and others become old, you have to think about Office Refurbishment. As a Specialist of Office refurbishment company, we ensure you, we have a unique process and cost-effective without minimal disruption to the daily running of your company.
An office renovation is a fantastic way to revitalize and freshen your workplace. It delivers all of the advantages of having a new office without the high costs of moving to a new location. This guide offers everything you need to make your office refurbishment a success if you're thinking about it or starting to plan one. You can read it over lunch or download your own copy by scrolling down to the bottom.
What is an office Refurbishment / renovation?
Interior design, ceilings, floors, furniture, walls, plumbing, and windows are all part of an office makeover. Your office may only require a minor facelift to eliminate ugly loose cabling or improve the kitchen area. If your company has rebranded, grown or shrunk in size, you may require a complete refurbishment, which may entail a space planning review and the design of a new open plan layout or the installation of partitions to provide privacy.
What is the difference between a refurbishment as well as a fit-out of an office?
Cubic Interior Design was founded in 2013 by a committed team of experts who can transform practically any area into an inventive atmosphere that prioritizes the needs of your employees.
Our following area for Office Fit Out
The difference between an office fit out and an office  refurbishment is that a fit out is for a new office space, whilst a refurbishment is for your current office. What are the benefits of an office refurbishment?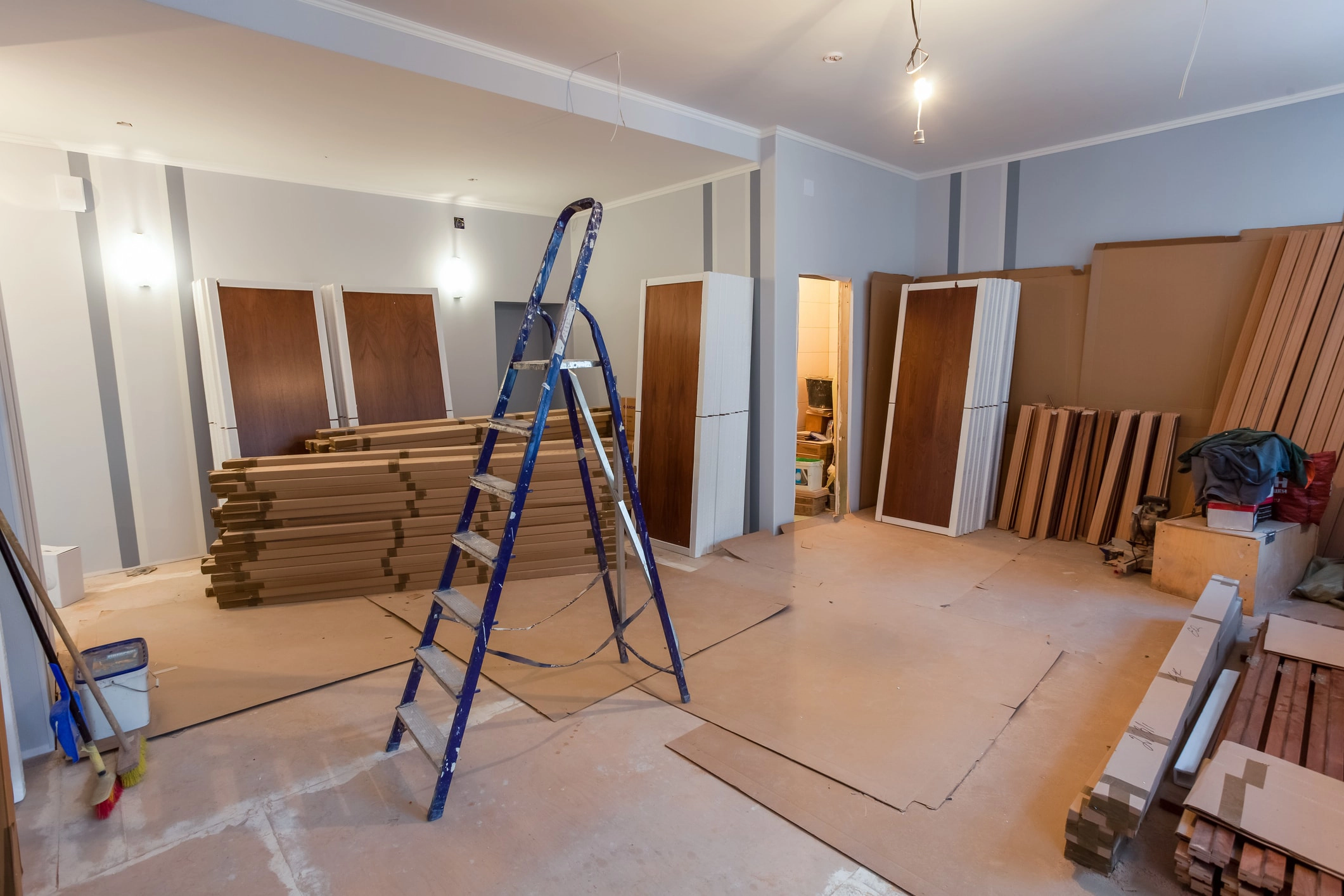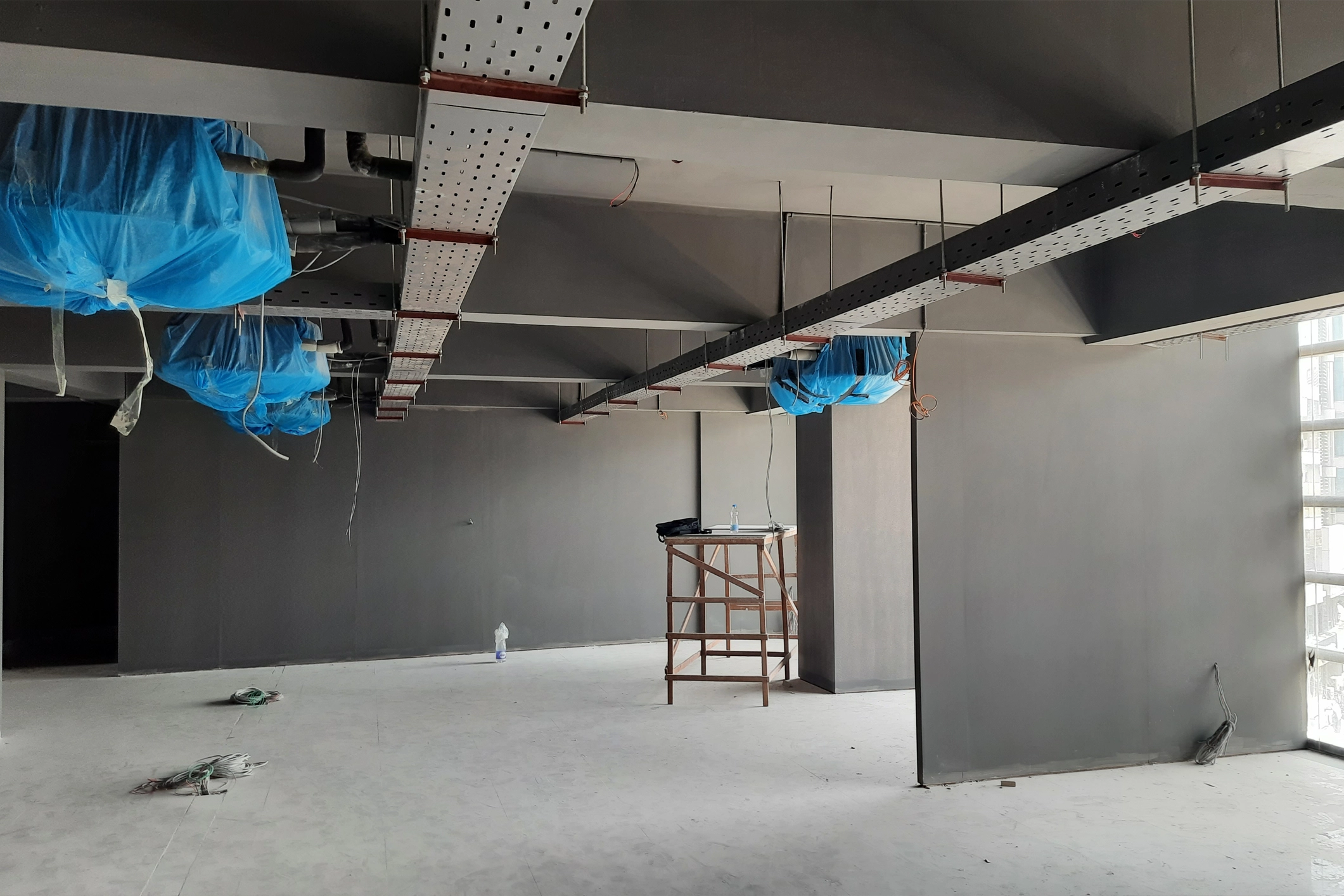 We are a leading interior design and decoration firm offering modern, fresh, creative, and best interior solution for your residential or commercial space. We offer state-of-the-art interior design solutions through a turnkey interior system.
Office Refurbishment
If properly planned, budgeted, and managed, an office renovation can provide numerous benefits. Refurbishing your workplace is a terrific opportunity to impact positive change and improvement in business performance, as well as raise staff productivity, morale, and retention. An office renovation can be a fun and creative experience that doesn't have to be expensive. To make your next office makeover a success, follow our office refurbishment guide. Determine your motive
To begin, determine the primary reasons for your decision to renovate your office. It could simply be that it's looking tired and run down, or that you're moving because of a lease renewal, surplus space, or the desire to expand. The office design of today differs from that of ten years ago. For some time, technology and collaborative working habits have been driving changes in office architecture and layout, and this has accelerated with the implementation of flexible working legislation in 2013. External influences, such as new competitors in your area or design trends, may be pressuring you to provide a better work environment.
You may discover that a variety of issues are driving the need for renovation. Prioritize them and keep them in mind when planning and remodeling your workplaces, as it's easy to get sidetracked and distracted by the tiny things.
In today's market, the decision of Office Refurbish or Office Renovation may save you more money than choosing to relocate entirely. Our Intelligent and Dedicated team will ensure the best to you for your office Refurbish or Office Renovation.
Changing lives through Cubic Interior Design
Office Fit Out
Office Fit-out is a major decision for a company
Custom Office Furniture
Custom Office Furniture is the most important part...
Office Interior Design
CUBIC is a leading office interior design...
Office Refurbishment
Office Refurbishment or ultimate guide to....
What customer are saying.

Mr. Ashik
Euro car solution
The Cubic Interior Design. It was really good job with great quality, everything had unique design which we had ordered, nice arrangement and services from the staff while working, we found nothing bad about this company.

Beatrice Barker
PDS International UK
Cubic Interior Design, The essence of interior design will always be about people and how they live. It is about the realities of what makes for an attractive, civilized, meaningful environment.

Lewis Matthews
Arcadis
Cubic Interior Design. It was really grate job with quality, everything had nice design which we had ordered, cubic services very good, really i am impressed her interior design.